The Up and Downsides of Mardi Gras Ladders
« back to Tips
February 1 2023 |
Family Travel Tips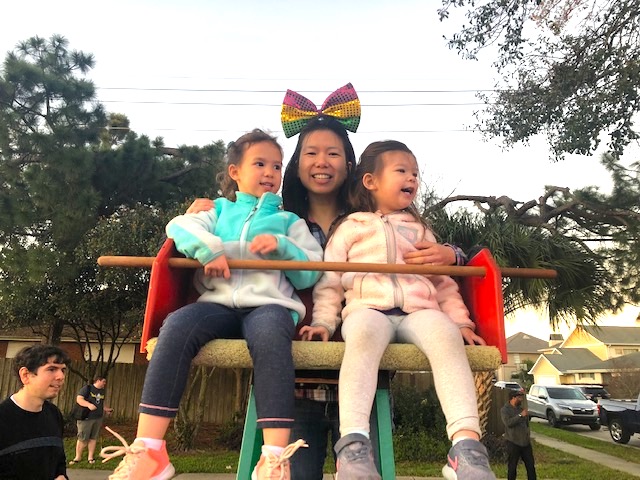 Thinking of building or buying a Mardi Gras ladder for your kids to use during parade season? You're thinking like a local! Whether you love ladders or hate them, unless the city decides to ban them, you're going to see them on the parade route. Most parents wouldn't have it any other way.
Mardi Gras ladders are a great way for kids to get the best view of Mardi Gras–and for the float riders to get the best view of the kids! As you might suspect, kids on ladders score the best throws, but there is a downside–ladders can be dangerous. They can be accidentally knocked down, hurting not only the kid on the ladder but the people down below. They could even fall in front of a moving float.
When using a ladder, it's important to be courteous and follow the rules. For instance, ladders cannot block a sidewalk or an intersection. What's more, you are legally required to place your ladder at least six feet from the curb. An adult should supervise the ladder at all times. To ensure stability, most parents will stand on the ladder when their kids are on top.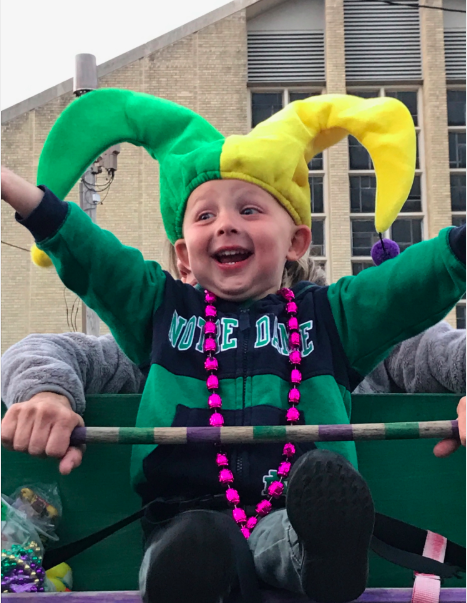 How to Make a Ladder
Most hardware stores in New Orleans sell kits. All the hardware is there–you just have to attach the box and add the wheels and straps. Some parents prefer to build their own box. Click here to find find everything you need to know to make your own Mardi Gras ladder.
Like we said, your child's safety, as well as the safety of those around you, is key when building a Mardi Gras ladder. When you make your own ladder, you know you're using quality materials. Plus, you can decorate it however you want which is part of the fun.
Where to Buy a Ladder
Not it a DIYer? You can purchase beautiful handcrafted Mardi Gras ladders online. Just Google around.
When to Set It Up
Keep in mind that ladders set up more than 24 hours before a parade can be removed by the city. Also, the unwritten rule is it's okay to borrow an unoccupied ladder, but don't move it. If the owner shows up, say "thank you" and relinquish the space. The last thing a kid needs to see at Mardi Gras is adults behaving like children.
More Parade Tips and Recommendations
Mardi Gras Frequently Asked Questions
Tips for Booking a Mardi Gras Hotel
« back to Tips
Check Hotel Availability