4 New Orleans Foods Your Kids Will Love to Try
« back to Tips
May 27 2015 |
Family Travel Tips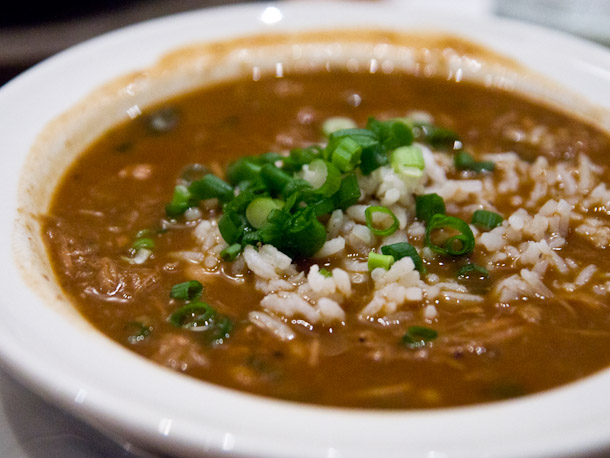 Sometimes it can be hard to get kids to try new foods while you're on vacation. Luckily, when you're in New Orleans, you have plenty of options for kid-friendly foods so your child can still get a taste of classic New Orleans foods without her pushing her plate aside.
Fried Gulf Shrimp
If your children love fried chicken, it won't be a huge stretch for them to try fried shrimp. While the tastes and textures are certainly different, the fried nature of the dish will make it feel more familiar. If your children likes sandwiches, they could try a fried shrimp po-boy, or they can order the Gulf Shrimp dish from the upscale Court of Two Sisters, which includes five jumbo deep-fried Gulf shrimp served with mashed potatoes and vegetables instead of chips or French fries, which many other establishments would serve.
Seafood Platter
Shrimp is one of the easiest types of seafood to encourage kids to eat, but if they're adventurous, they could go for an entire seafood platter complete with several different types of seafood served fried or grilled. Seafood platters usually include shrimp but might also have crabs, crawfish, oysters, and catfish. Deanie's Seafood is a long established New Orleans seafood joint that serves up a locally beloved seafood platter. These platters are usually enormous, so consider ordering one for yourself and your child to share. That way, if your child doesn't like a particular type of seafood, it won't go to waste, as you will be hungry enough to finish it.
Charbroiled Oysters
While the texture of oysters can turn off a lot of children, some restaurants, like Andrea's in the New Orleans suburbs or Acme Oysters located on Royal Street and in Metairie, have figured out a way to make oysters delight palettes of all ages. Many restaurants only serve oysters raw with the usual fixings, such as cocktail sauce and lemon, which may not be the right flavors to entice your child. Instead, these restaurants charbroil oysters while seasoning them well and giving the oyster a slightly different texture that might be more appealing to your child than when oysters are served raw.
Gumbo
If your children are a fan of soups in general, gumbo is one kid-friendly New Orleans food they will love. No two gumbos are the same between the types of ingredients, stock, and color of the roux used, which is exciting to kids because each bowl is an entirely different experience, though some of the similar flavors remain. Bubba Gump Shrimp serves up its Mama Blues' Shrimp Gumbo, which has select fish, andouille sausage, okra, and shrimp and offers a spectrum of authentic New Orleans ingredients. Order your children their own cup or split a bowl to see how they like it. If you're in the New Orleans, stop into Byblos. The authentic Mediterranean restaurant is known for their delicious gumbo served fresh on Saturday and Sunday.
Depending on your child's tastes and willingness to try new foods, this could be just the beginning of incredible dishes for her to try on your trip to New Orleans.
« back to Tips
Check Hotel Availability