Riverboat CITY of NEW ORLEANS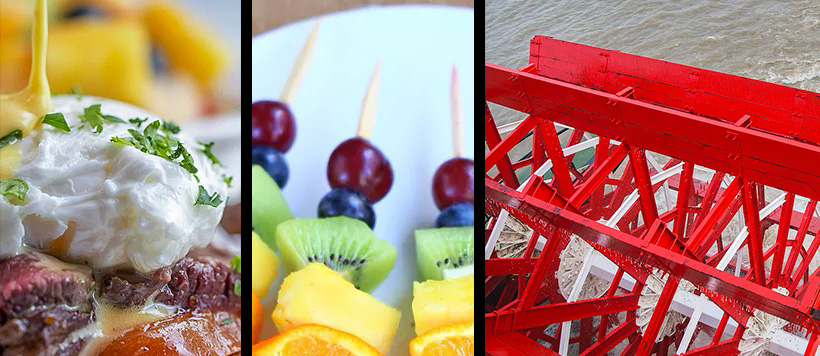 Take your kids back to the days of Tom Sawyer and Huck Finn on an adventure aboard the Riverboat CITY of NEW ORLEANS, a sister vessel of the Steamboat NATCHEZ. The newest addition to the New Orleans Steamboat Company's fleet operates sightseeing, lunch, Sunday Brunch, and Dinner Cruises on the Mississippi River. Take your family back in time to have the time of your lives.
See New Orleans like you've never seen her before from the decks of our floating wedding cake. Stroll our opulent decks, learn fun facts about the city and river travel, listen to the calliope play, and take in panoramic views. Most cruises feature live jazz entertainment and a menu that rivals the best New Orleans restaurants. Adults will also enjoy our bar which offers up the libations New Orleans is famous for, including the NATCHEZ Jazz Punch.
Show your kids time travel exists on the Riverboat CITY of NEW ORLEANS. Learn more.
Coming Soon! River Cruise & City Tour Bundle
Save 10% on a RIVERBOAT CITY of NEW ORLEANS cruise and a New Orleans City & Cemetery Tour Bundle. You can enjoy an authentic Creole lunch Monday through Saturday for an additional $16 per adult with advance purchase. The tour and the cruise may be taken on the same day or on a separate day. Learn more.
The Riverboat CITY of NEW ORLEANS is also available for dockside weddings and other special events.